Anchor is a leading platform to create and distribute your podcasts. This super easy and sensibly optimised bundle of tools has brought a new feature for the user in India and many other countries. Now, we can make podcasts with the songs from Spotify. You can be the host and can add music from Spotify and rock the world! ANCHOR IS NOW SPOTIFY FOR PODCASTERS!
Music + Talk is all about freeing creators up to express themselves like never before, so we can't wait to hear the next wave(s) of creativity from around the world—whether it's deep-diving into new releases every week, experimenting with soundscapes to increase listeners' productivity, an artist adding context to the release of their latest album, or simply talkin' the blues. The feature also has a new look that makes it stand out more to listeners—and with listeners able to easily identify and discover Music + Talk shows on Spotify, the format is optimized for creator success.
Now you can express yourself like never before using full-length songs from Spotify.
Make a show
With over 60 million songs at your fingertips, there's no limit to what you can create.
Choose tracks from the entire Spotify catalogue
and combine them with your own talk segments in Anchor
to make a new kind of audio show: Music + Talk.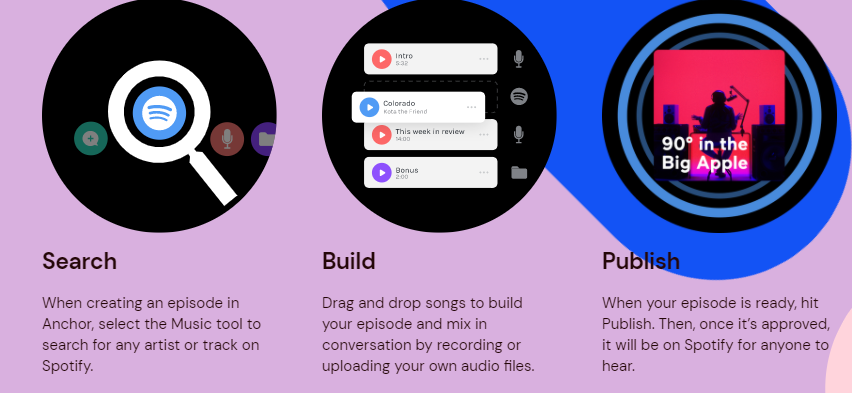 There is nothing to guess now. The ones who have watched and launched a Podcast must utilise this new feature. Our Podcasting Tutorials are here on this LINK.
Watch this to know more:
BLOG COMMENTS POWERED BY DISQUS